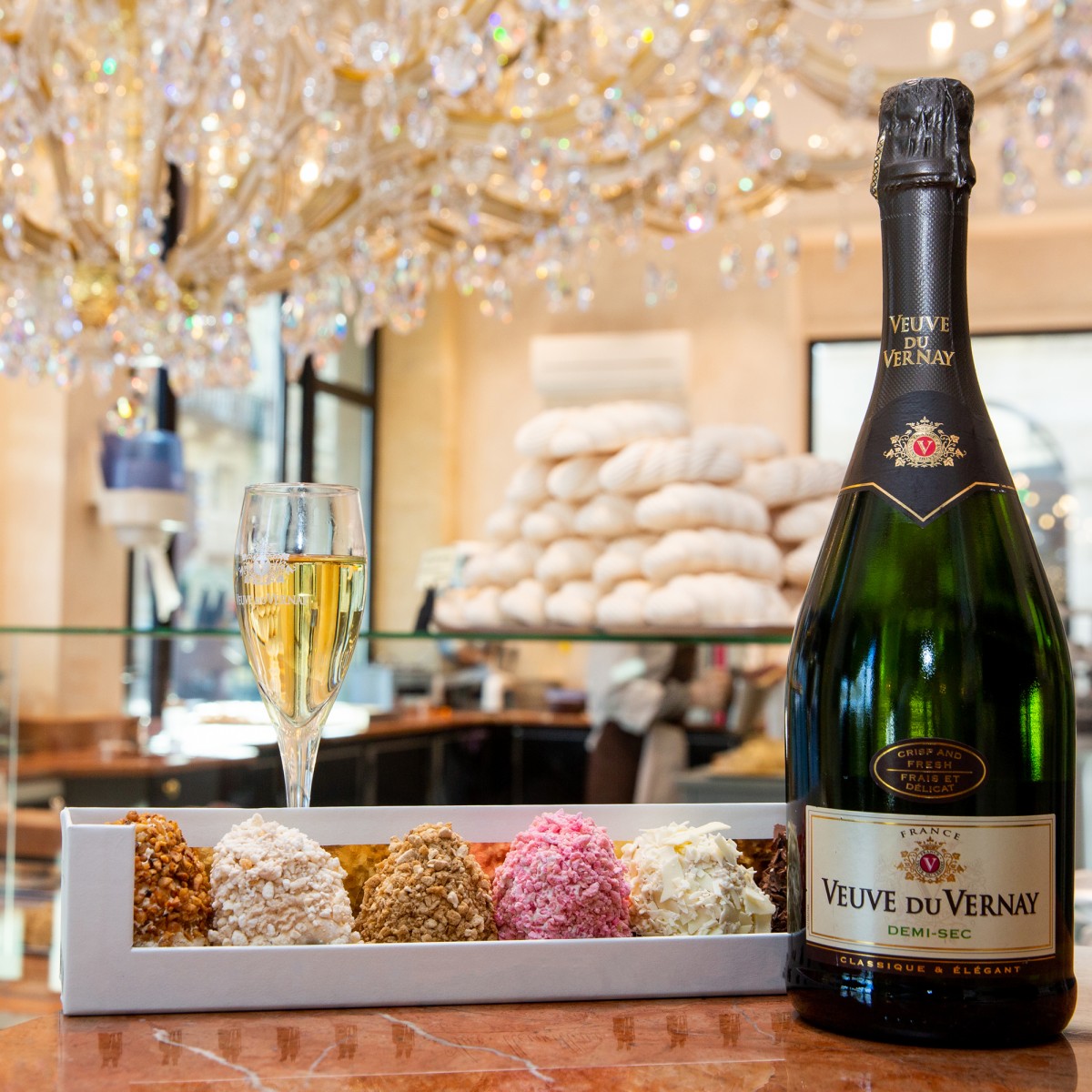 Food & Wine -
2023-07-12
Discover the best sparkling wines to pair with your favorite desserts! No, we won't be talking about the famous "dessert wines", but about wines that have all the necessary assets to sublimate your sweet touch at the end of a meal.
Differences between dessert wines and wines to pair with desserts, prerequisites for a good wine-dessert pairing, list of sparkling wines that have the right qualities to end your meals: let us tell you all about it.
---
The difference between dessert wines and sparkling wines to pair with desserts
First of all, it is worth clarifying the difference between a dessert wine and a wine that goes with desserts. The definition of a dessert wine varies from country to country. In the United Kingdom, a dessert wine is a sweet wine that is enjoyed with the main course, and in the United States, it is defined as a wine that has more than 14% alcohol.
The term "dessert wine" therefore does not refer to wines that go particularly well with desserts, but to wines that, because of their sweetness and alcohol levels, have similar taste qualities to a dessert.
In this article, we will focus on sparkling wines that, regardless of their sweetness and alcohol concentration, are a perfect match for desserts.
What does it take for a wine to match with dessert?
When it comes to wine and dessert pairing, the only golden rule is to satisfy your palate. But to avoid making mistakes that could disappoint your guests, some useful tips are worth taking.
To begin with, consider matching the color of the wine with the color of the dessert. For example, a chocolate or coffee-based dessert will be best paired with a darker-colored red wine, while a yellow fruit, citrus or vanilla-based dessert will reveal all its qualities with a white or yellow wine.
Another tip for a successful dessert-wine pairing is to match the taste of the wine with the taste of the dessert. Again, a fruit-based dessert that offers fresh, tart flavors or a nut-based dessert will work best with a white wine like champagne or prosecco that has similar aromatic features, while a dessert dominated by coffee or chocolate flavors will call for a tannic red wine with a powerful mouthfeel that can stand up to the dessert's intensity.
Finally, there is a major argument in favor of sparkling wines to be enjoyed with dessert. As you know, after a hearty meal, our bodies crave a bit of lightness, and what better way to satisfy this urge than the fine bubbles of a sparkling wine to close the meal on an invigorating note?
---
White sparkling wines to pair with dessert
Veuve du Vernay Demi-Sec
Veuve du Vernay Demi-Sec is a sparkling white wine with a timeless charm that perfectly embodies French refinement and elegance. A discreet golden color, slightly iridescent, whets our appetite to taste this nectar with refreshing notes of yellow fruit and citrus. A perfect accompaniment to your fresh gourmet desserts: sorbets, macarons, fruit salads and other fruity treats.
Veuve du Vernay Extra Dry
Sweeter than sparkling wines described as brut, extra-dry wines offer a discreet sugar level, just enough to flatter the taste buds in continuity with sweet end-of-meal dishes. Made from highly aromatic grapes, Veuve du Vernay Extra-Dry is the perfect ally for your sugar-rich desserts that call for a sweet yet light sparkling wine. Its aromatic richness is made up of floral and fruity flavors wrapped in notes of brioche that recall the greed of a delicious dessert.
Veuve du Vernay Ice
A wine that pairs well with dessert is also one that brings us the freshness we dream of after a generous meal. Veuve du Vernay Ice is a sparkling white wine that shatters codes and takes on a trendy, chic and sophisticated look, worthy of being drunk at the most prestigious parties. Initially sweeter than its sisters, it becomes gentler thanks to the ice that is added when served.
A refreshing wave of yellow fruit aromas and a springtime fragrance that will enhance your most classic and most elaborate desserts, with a preference for fruit or flower dominated ones.
Can you pair sparkling rosé with dessert?
The answer is yes! There is every reason to enjoy a delicious sparkling rosé with a delightful dessert. According to the tips unveiled at the beginning of this article, a wine like Veuve du Vernay Ice Rosé will be in perfect harmony with a dessert based on red fruits: strawberry, raspberry, cherry, redcurrant... These fruity and sweet notes will recall this wine and its fresh subtle raspberry touch. However, that's not all! Against all odds, this ultra-chic bottle is also a must-have to be enjoyed with your chocolate-based desserts, as it will counterbalance its richness with a touch of liveliness.
There again, ice is required to reveal all the assets of Veuve du Vernay Ice Rosé.