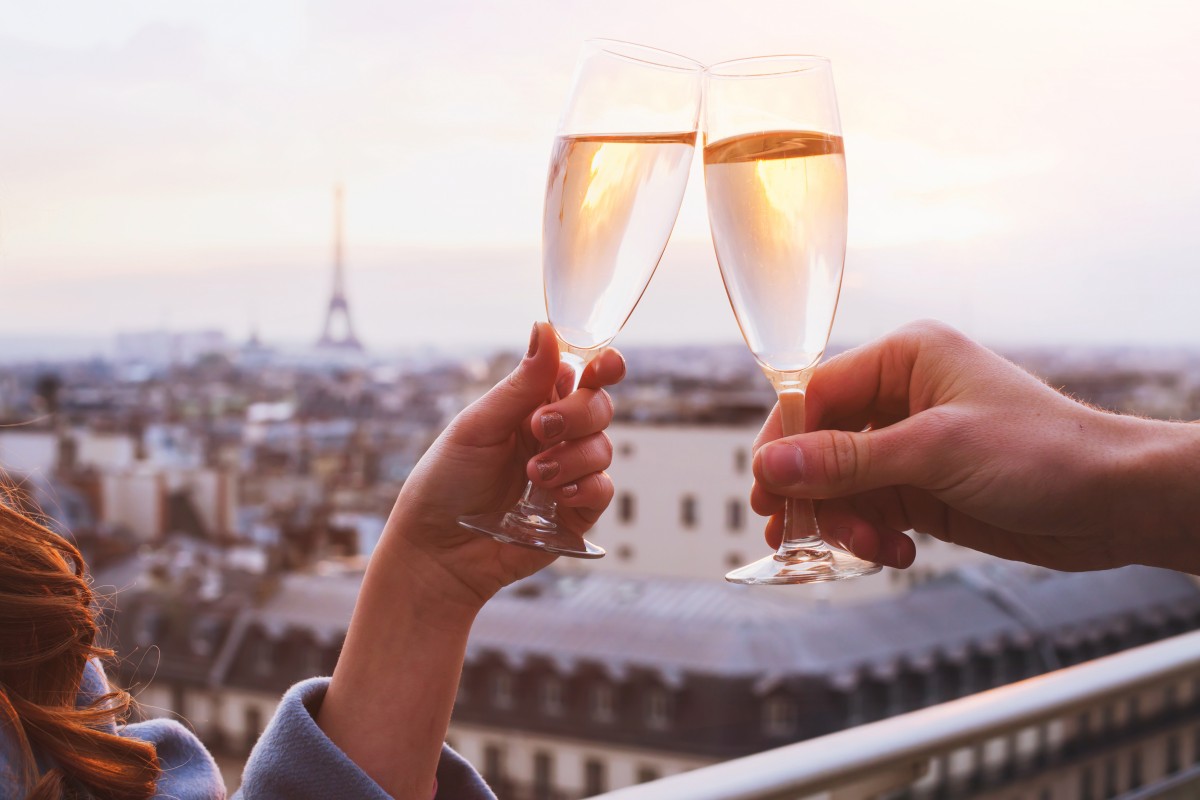 Lifestyle -
2022-11-16
Sparkling wines, but make it French! You have enjoyed discovering and tasting prosecco by itself or in cocktails, but your love affair with Italian bubbles is running out of steam and you feel the need to move towards new horizons. So naturally, your heart leads you to a land that rarely disappoints when it comes to wine: France. Looking for the French version of prosecco? Good news, the French have everything you need and more to make you dream with sparkling wines that have more than enough to compete with prosecco.
Quick reminder: There are two main fermentation methods for making sparkling wine. The first, the traditional method, involves fermenting the wine in a bottle after adding sugar and yeast, which results in the formation of fine bubbles. This method is also called the méthode champenoise, but only when talking about champagne. The second method, called the Charmat method, consists of fermenting the wine in a large stainless-steel tank, which confers larger bubbles.
---
Champagne: French bubbles par excellence
It is difficult to talk about French sparkling wines without mentioning the most famous of them: champagne. This sparkling white (and sometimes rosé) wine with its prestigious appellation d'origine contrôlée comes from Chardonnay, Pinot and Meunier grapes, grown in a delimited geographical area, the Champagne region of France, and meets strict winemaking criteria, way beyond the use of the méthode champenoise.
Champagne has long since crossed the borders of its native region to conquer the hearts and palates of bubble lovers around the world. Champagne has slowly become a symbol of celebration, chic and refinement.
Depending on the amount of sugar in the liqueur d'expédition that is added to the champagne, this nectar can be described (from the least sweet to the sweetest) as brut nature, extra-brut, brut d'extra-sec, dry, demi-sec or sweet.
---
French sparkling wines that will make you forget about prosecco
But champagne is not all that France has to offer in terms of sparkling wine. While champagne is on par with prosecco, other French sparkling wines can easily stand up to it.
Veuve du Vernay Brut is a sparkling white wine that is well worth the detour: a classic French wine, made from the Charmat method, that ticks all the boxes and makes no compromise. With notes of yellow fruit and flowers, Veuve du Vernay Brut is a combination of freshness and character that will leave no wine lover unimpressed. In spite of prosecco, cava and champagne, this sparkling wine reigns supreme on the tables of sunny aperitif and unapologetically enlivens dessert time.
However, the sparkling treasures of France are not limited to white wine! Veuve du Vernay Brut also exists in a rosé version, to the delight of bubble lovers. A fashionable wine, which concentrates the essence of French winemaking know-how without complying with anything. Its iridescent pink color reveals a rich and fresh mouthfeel, an explosion of red fruits brilliantly counterbalanced by the vivacity of redcurrant. The ultimate ally for the most distinguished of desserts and brunches.
Crémant: French bubbles galore
Another classic when it comes to French sparkling wine is crémant. This appellation d'origine contrôlée is a sparkling wine highly appreciated by the French. Less famous than champagne, crémant is also less expensive and can be very appealing to the taste buds.
Several French regions share the AOC cremant: Alsace, Burgundy, Loire, Limoux, Jura, Bordeaux, Die and Savoie. Each of these regions has its own specifications for the production of crémant, and uses local grape varieties for its conception.
The Crémant de Bourgogne, for example, is made from a majority of Pinot Noir and Chardonnay grapes, which respectively give it a nice body, finesse and structure, as well as a more gourmet side, with aromas of nuts, butter and toast. The Crémant d'Alsace, on the other hand, is often made from Chenin and Cabernet Franc, and can reveal notes of white fruit, hazelnut, almond, and even liquorice and vanilla.