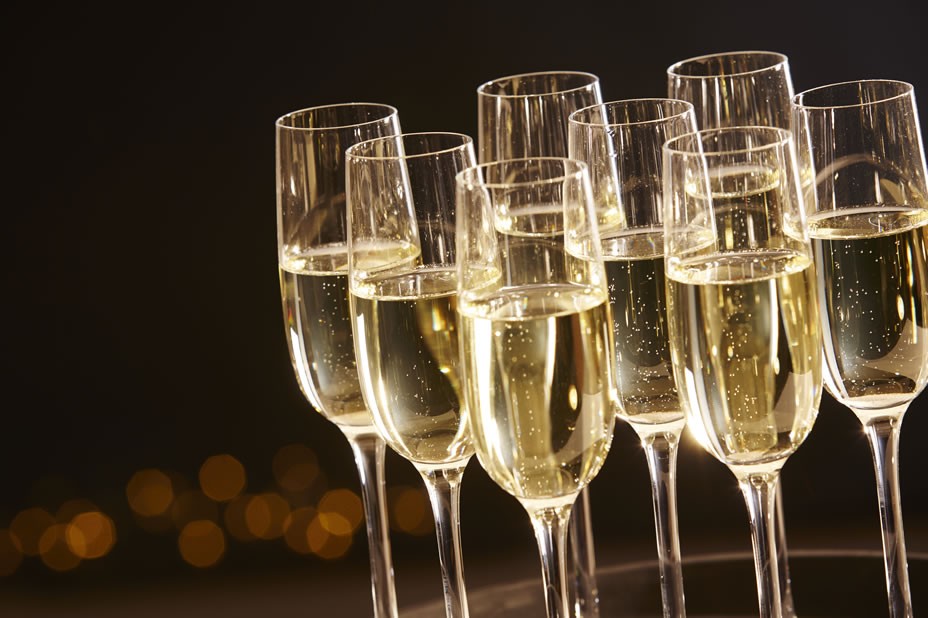 Lifestyle -
2022-11-15
There has never been a better time to explore the world of sparkling wines, regardless of whether you prefer traditional French bubblies or more daring non-traditional concoctions. The best feature is that it's adequate for all scenarios. Whether you're hosting a barbeque on the terrace, a housewarming party, or a simple end-of-the-week celebration, cracking open a bottle of bubbly ensures that everyone will have a wonderful time.
---
Here is our take on the best sparkling wine bottles to drink, no matter the occasion
Brut sparkling wines
If you've ever purchased sparkling wine, you've probably spotted the term 'brut' hiding on some of the labels. This is the French equivalent of 'dry', with the word highlighting dry sparkling wines.
When it comes to the level of sweetness, it's crucial to understand that this is determined by the level of dosage, which refers to the technique of adding a few drops of wine that have been sweetened back into the bottle. This initiates the subsequent fermentation that produces the sought-after bubbles.
In contrast to most sparkling wines (which tend to have a large dosage), brut wine has relatively little of this sweetened touch added to it, retaining its characteristic dryness and astringency.
VDV Brut
Fruity and flowery scents find themselves in this refreshing sparkling white wine, which has an inviting fragrance with hints of apricot and peach. It's rich in its palate with an extended finish that shows crisp minerality and citrus. It's undoubtedly elegant, pleasant, and well-balanced, unquestionably superior to other white sparklers within its budget. Ideally served at 46°F/8°C, the VdV Brut can be enjoyed as an aperitif, in cocktails, alongside desserts, or paired with a wide variety of food, including cheese, cured meats, fruits and nuts.
VdV Brut Édition Limitée
The French are very well-known for their avant-garde attitude and love for life, with the same spirit giving birth to the first Veuve du Vernay Brut Édition Limitée. It comes in a mixture of light green and yellow colors, with a delicate scent of white flowers and a delightful stone fruit flavor. Definitely up top with the best sparkling wine bottles, it comes enclosed in this new matte black and gold casings, making it an ideal well-balanced selection for any party.
Kriter Blanc de Blancs Brut
This exceptional Kriter French sparkling white wine has a hint of smoke and other harsh, burned notes within a lively apple-based palate that blends harmoniously with pineapple, pear, and mango. With its clean, fresh, and balanced taste, it's undeniably enjoyable to savor.
Brut Rosé
Fine bubbles and vibrant rosé colors characterize the French Brut Rosé, a freshly well-balanced sparkling rosé wine. Among the fragrances of the eco-friendly, steel-aged wine is a fruity taste of upfront raspberry aromas and a delightful acidic finish. It has an ABV (alcohol by volume) of 11.0% and a variety of flavor profiles. We think that it's best served as an aperitif or a finishing touch to your cocktails, or perhaps paired with fruit (citrus in particular) and deserts.
B&G Sparkling premium Chardonnay
When it comes to wine, Barton & Guestier knows a thing or two. If you're looking for a sparkling brut white wine that can be enjoyed anytime, anywhere without getting boring, look no further: Barton & Guestier Sparkling premium Chardonnay offers all the intensity and fragrance of typical Mediterranean climate grapes, enhanced by invigorating bubbles that trace hypnotic furrows between its golden hues. On the palate, it is a refined and elegant wine, with a pleasant acidity carried by white fruit flavors.
---
Other sparkling wines for fancy aperitifs
VdV Ice
Whenever an ice-worthy occasion comes about, this sparkling white wine is eagerly waiting to get its cork popped off and join the party as a chic aperitif on ice. Specifically developed to be served "on ice", VdV Ice reveals all its assets when it is delicately poured on a bed of fresh ice in a cocktail glass. To be drunk well chilled and rediscovered with each sip as the ice gradually relaxes it as it melts.
Freshness, elegance, and pleasure are all conveyed through its dazzling gold plating.
The Veuve Du Vernay ICE is a delightful and fresh light yellow wine with gentle green streaks full of fruity, well-balanced aromas and floral undertones. The lingering sweetness of ripe raspberries lends a subtle earthiness to it, making it more incredibly decadent and smooth. It's presented in a gorgeously embossed white bottle, served with an abundance of exquisite bubbles.
VdV ICE Rosé
The Veuve du Vernay Ice Rosé is a sparkling rosé wine explicitly produced for ice-cold consumption. With this new possibility to enjoy sparkling wine in a big glass, its freshness and aromatic intensity are heightened even greater. Whether it's served as an aperitif or dessert wine (OMG moment; try it with vanilla ice cream or strawberry shortcakes), the Ice Rosé is an excellent selection. Moreover, its sun-ripened sweetness with strawberry and raspberry overtones works perfectly in joyful, bubbly drinks.
It's made with great care and employs only the best late-harvest grape varietals, leading to a lovely coral color, strong and lingering scents, and a satisfying mouthfeel. It's presented in a beautiful bottle with a vibrant raspberry-pink hue and delicate streams of sparkling bubbles. Even if you'd prefer to stay in, this glittery wine will make you feel like you're out partying hard.
Comments
Notice
: Trying to access array offset on value of type bool in
/home/veuveduvyv/www/blog_detail.php
on line
204

Notice: Trying to access array offset on value of type bool in /home/veuveduvyv/www/blog_detail.php on line 206

---
Notice
: Trying to access array offset on value of type bool in
/home/veuveduvyv/www/blog_detail.php
on line
204

Notice: Trying to access array offset on value of type bool in /home/veuveduvyv/www/blog_detail.php on line 206

---
Notice
: Trying to access array offset on value of type bool in
/home/veuveduvyv/www/blog_detail.php
on line
204

Notice: Trying to access array offset on value of type bool in /home/veuveduvyv/www/blog_detail.php on line 206

---
Notice
: Trying to access array offset on value of type bool in
/home/veuveduvyv/www/blog_detail.php
on line
204

Notice: Trying to access array offset on value of type bool in /home/veuveduvyv/www/blog_detail.php on line 206

---
Notice
: Trying to access array offset on value of type bool in
/home/veuveduvyv/www/blog_detail.php
on line
204

Notice: Trying to access array offset on value of type bool in /home/veuveduvyv/www/blog_detail.php on line 206