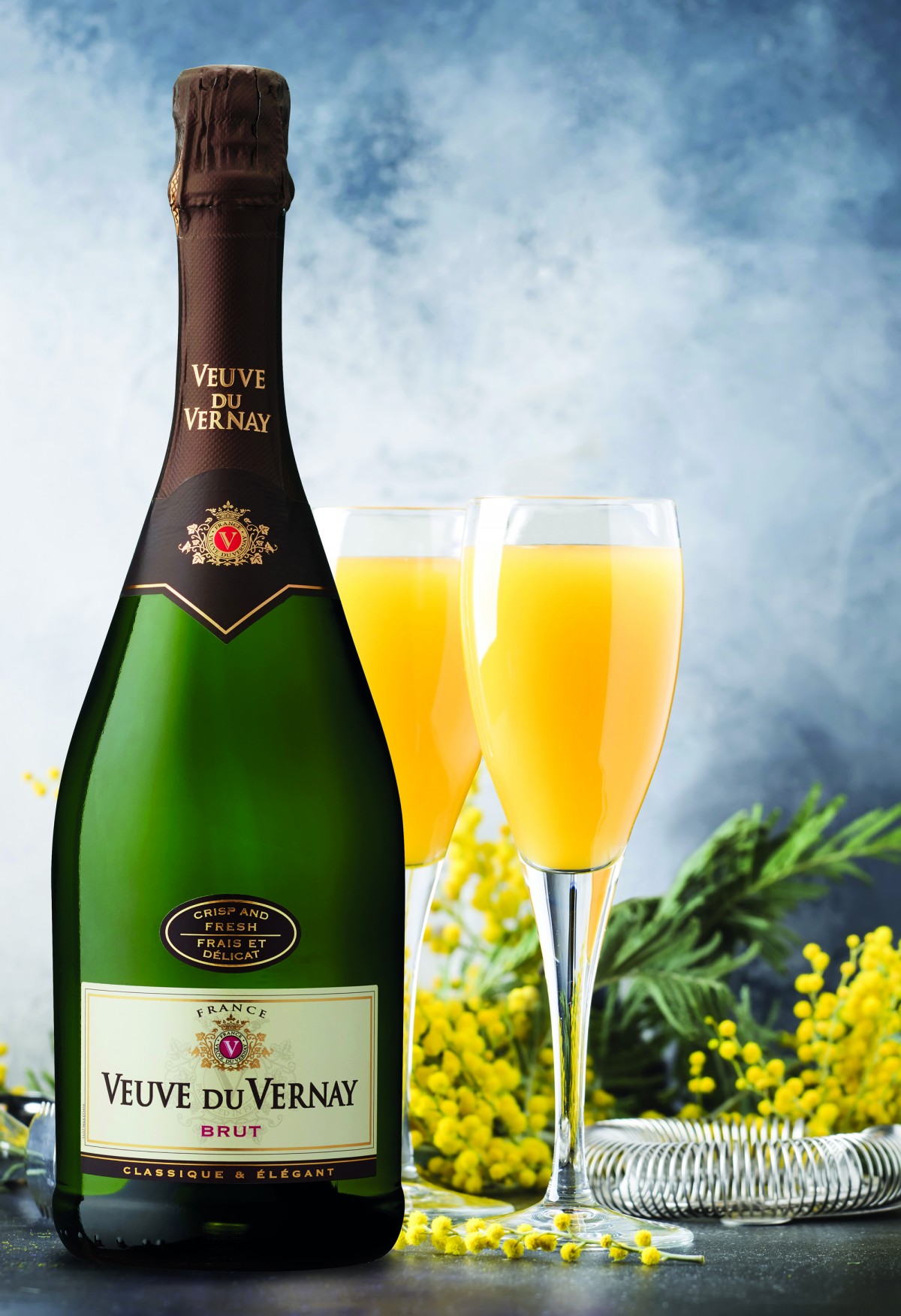 Cocktail -
2023-07-12
Weekend brunches have long been marked by the consumption of mimosas. Having one of these poured into your glass boasts an intrinsically cheerful feeling: it's fizzy, zingy, and often associated with a special occasion.
When it comes to making this brunch classic at home, it's essential to go for the best sparkling wine for mimosas. Simply because you're adding juice to your wine doesn't mean the quality of your bubbles should suffer. And although we support the pursuit of high-quality wines, we also believe that finding exceptional value is non-negotiable.
---
The History of Mimosa
With its life-giving characteristics, the celebratory drink is today considered vital for a great weekend. The question is: whom should we give credit to for creating our all-time favorite drink?
Although it's all a mystery, let us tell you what we found out about the origins of the mimosa. Buck's Fizz drink, first served in London's Buck's Club in 1921, is clearly the original inspiration for the mimosa. However, the drink we know of today is closer to what a bartender, Frank Meier at the Ritz-Carlton Hotel in Paris, came up with a few years later; a somewhat diluted version of Buck's Fizz.
The only difference between the two beverages is the ratio. Sparkling wine and orange juice are given in equal proportions in a traditional mimosa, whereas Buck's Fizz often contains twice as much bubbly. Although they differ in this regard, both were made with the same aim: to enjoy a pre-lunch drink.
How to Make a Mimosa with Sparkling Wine
Only two main ingredients are needed to prepare classic mimosas: sparkling wine and orange juice. However, you can bring it to your liking by adding alternative additions such as vodka or whiskey to the mix. Or perhaps you can introduce a splash of pineapple, pomegranate, or cranberry juice, add your favorite fruit puree to the bottom of the glass, or mix in fresh blueberries and strawberries.
It all comes down to personal preference when finding an excellent sparkling wine for mimosas. A dry sparkling wine, for example, may be preferred by some, while others may like the taste of a sweet selection. For the other half of the drink, use freshly squeezed orange juice since it's lighter, undoubtedly fresher, and more delicate than store-bought.
During the process, stay on the lookout for the perfect 1:1 sparkling wine to orange juice ratio. And remember - add the sparkling wine first, then follows the orange juice. By doing this, the cocktail can mix on itself, and you'll prevent a sticky mess at the glass top. Also, refrain from stirring since it may result in a (kinda boring) flat drink.
---
Best Sparkling Wine for a Mimosa
When it comes to choosing the best sparkling wine for mimosas, we've got a few options you might like.
Veuve du Vernay ICE
This sparkling white wine anxiously awaits that unique opportunity to be cracked open. Its gleaming gold plating surrounding the beautiful white bottle alone conveys a sense of newness, elegance, and sheer fun, not to mention its taste and the generous amount of bubbly it comes with.
Light yellow in color with subtle green streaks, the VdV ICE is full of fruity, well-balanced scents and floral notes. Due to the earthy undertones of the ripe raspberries, the wine travels lusciously and smoothly across the tongue's tastebuds.
Veuve du Vernay Brut
This pleasant bubbly white wine has apricot and peach notes, making its aromas fruity and floral. It's full-bodied on the tongue, with a long finish that hints at citrus and minerality. It's certainly superior to other white sparklers in its price range in terms of elegance, pleasantness, and sense of balance.
If served at 46°F/8°C, the VdV Brut can help you create that desired mimosa you've been dreaming about. Besides, it can also be used as an aperitif, alongside desserts, or paired with a wide variety of foods, including cured meats, nuts, cheese, or fruits.
Veuve du Vernay Brut Édition Limitée
The first VdV Brut Édition Limitée originated from France's avant-garde mentality and enthusiasm for life, which is why it's so popular. It has a beautiful white flower aroma, a delicious stone fruit flavor, and a blend of light green and yellow in color. Also, it comes in a matte black and gold shell, making it an exceptional sparkling wine for mimosas, whatever the celebration may be.
Non-Alcoholic (Virgin) Mimosas
A non-alcoholic mimosa is still delightful and bubbly like its typical alcoholic counterpart. A sparkling soda or flavored sparkling water can be used instead of the sparkling wine in a mimosa mocktail. Coconut, lime, and lemon are all great options for creating a tropical vibe. Additionally, non-alcoholic sparkling juices and wines are also popular. These include sparkling ginger ale, bubbly apple cider, and homemade sparkling lemonade.
Barton & Guestier Sparkling Alcohol Removed
The B&G Sparkling Alcohol Removed wine is an excellent choice to start with if you're feeling overwhelmed by the variety.
The sweetness and freshness of the non-alcoholic sparkling white wine derive from floral tones and fruity flavors. This allows it to be both calming and delightful to drink, with lychee being the most prevalent flavor in this wine made from Muscat grapes.