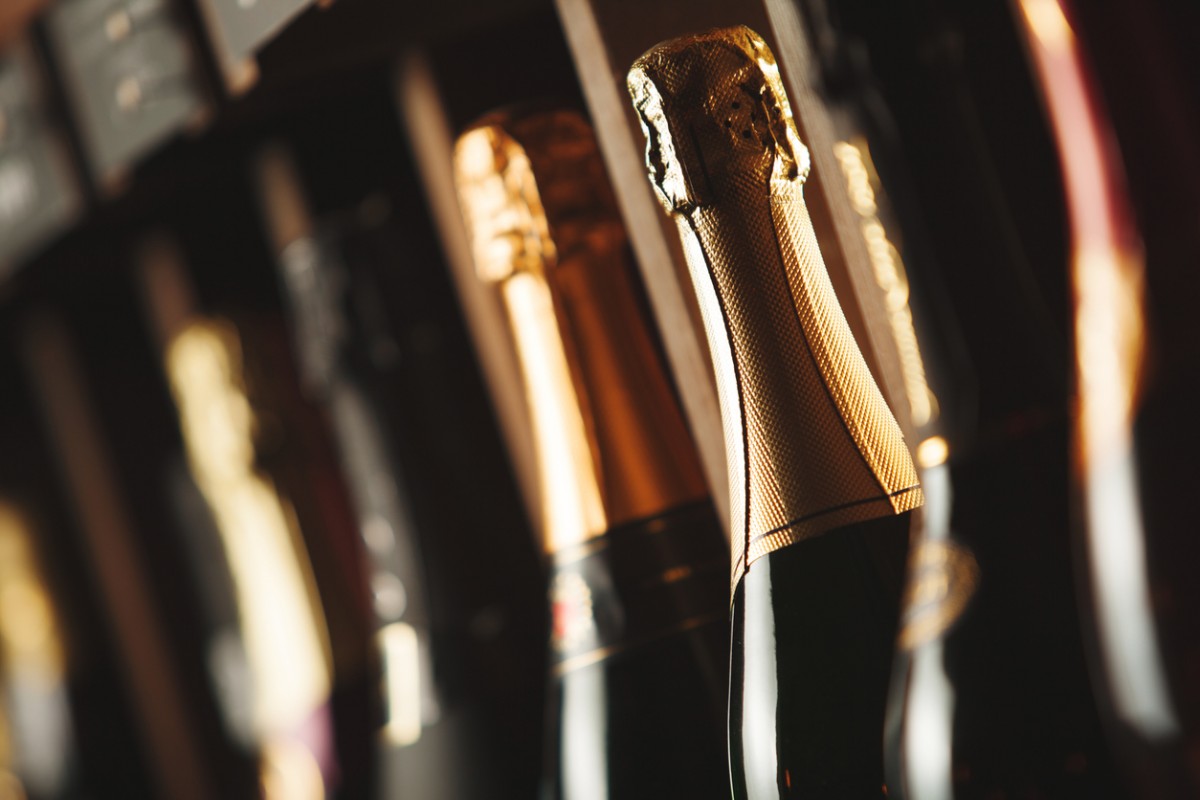 Lifestyle -
2023-07-12
France is well-known around the world for its delightful and famous sparkling wines. Champagne, crémant, mousseux... Which one should you pick? In this article, Veuve du Vernay gives you its best recommendations to enjoy the finest French sparkling wines.
---
Champagne and crémant indeed, but why not be more innovative?
When we mention sparkling wine, we immediately think about champagne. This famous drink is the ultimate reference of sparkling wines, not only for its taste but also for its unique creation process based in a very precise area with a traditional method. This is the méthode champenoise, an expression used exclusively for wines produced in the Champagne-Ardenne region. This method relies on a second fermentation in the bottle or "prise de mousse", which allows the birth of fine bubbles.
Among the must-haves of sparkling wine, we can also find the classic crémant, an appellation d'origine contrôlée highly appreciated in France. Its fermentation process is similar to that of champagne, the only difference being that it is called "méthode traditionnelle" and not "méthode champenoise", a term used only for champagne.
Even if champagne and crémant are still the references, real wine lovers know they are not the only savory sparkling wines. In France, there is a wide range of delicious sparkling wines that will delight you. In this perspective, Veuve du Vernay offers you a range of chic and exquisite French bubbly wines.
Veuve du Vernay's expertise in sparkling wine
Veuve du Vernay is a leading French sparkling wine brand in the United States, Nigeria and New Zealand. Veuve du Vernay was founded in the 1960s by Robert Charmat, the son of scientist Eugène Charmat, who developed the Charmat winemaking method. This method is based on trapping the carbonation from secondary fermentation to make a unique sparkling wine, full of fresh aromas and flavors.
Today, Veuve du Vernay is produced by Patriarche, a great French wine producer who takes care of our vineyards with a special know-how on sparkling wines. Patriarche's expertise combined with Veuve du Vernay's passion means that we can now offer you the best of French sparkling wines : from the fun and trendy packaging like the VdV Ice with the Paris Eiffel Tower design, to the delicate and refined taste of our drinks.
---
Sparkling wine : the best of Veuve du Vernay
Veuve du Vernay Brut
The Veuve du Vernay Brut is at the same time stylish and essential. This sparkling white wine is a safe bet that will satisfy you whether you drink it on its own or in a cocktail. Its fine and light taste, flavored with fruits and sweet floral notes give it a delicate, fresh and balanced allure. Let the Veuve du Vernay bottle be the star of your aperitifs, your brunches and your gourmet desserts.
When it comes to cocktails, we offer a wide range of recipes that can be made with Vdv Brut and that will add a genuine dose of freshness to your tastings.
VDV Paloma: this elegant cocktail made with lime and grape liqueur will delight your taste buds.
VDV Paloma Twist : with its combination of tequila, cane syrup and lime juice, the Paloma Twist will always seduce you.
VDV Ginger Parisian : rely on this classy and characterful cocktail to spice up your evenings.
VDV Ginger Parisian Twist: with a touch of gin and elderflower, the VDV Ginger Parisian Twist is guaranteed to impress even the most demanding palates.
VDV Bellini: its bright and irresistible color gives it a gourmet aspect that is expressed very well through its peach puree notes.
VDV Kir Royal: made with blackcurrant, the VDV Kir Royal is very trendy, shimmering and tasty.
VDV Mimosa: the VDV Mimosa is an essential to sip while watching the sunset to match its orange juice notes.
Veuve du Vernay brut rosé
Chic, delicate and colorful, Veuve du Vernay brut rosé is great for bringing life to any occasion: next time you will visit friends, carry one of these bottles with you, they will not be deceived. Its glowing, sophisticated appearance and red fruit flavor make it mouth-watering. Just like the Vdv brut, the Vdv rosé is perfect to serve with your desserts but also to be a key ingredient in your cocktails. Hence, enjoy making these delicious recipes:
VDV French 75: this raspberry-based sweetness will take you to a cloud of flavors.
VDV French 75 Twist: More audacious than the VDV French 75, the twist will bring a freshness and a matchless character to your degustation.
Veuve du Vernay Demi sec
The Veuve du Vernay Demi Sec is voluptuous and fruity. Its aromas of yellow fruit and citrus make this sparkling wine a modern and fresh drink. Fine and savory in the mouth, a sip of Veuve du Vernay Demi Sec will charm you and bring the required touch of sophistication to all your tastings.
Photo credit IL21