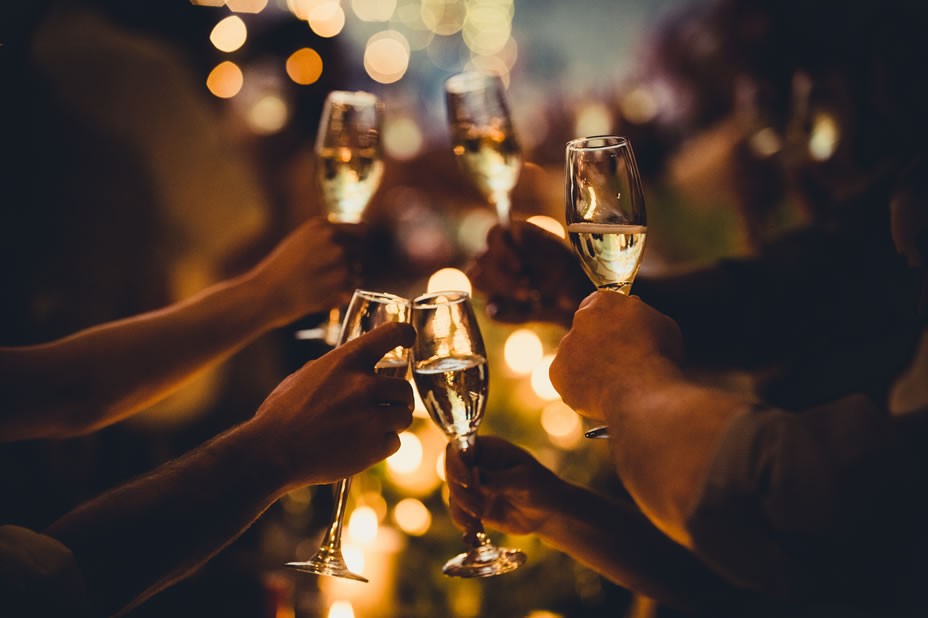 Lifestyle -
2022-11-16
Who says alcohol is a requirement for partying? While few drinks can compete with sparkling wine and champagne when it comes to brightening up celebratory times, their alcohol level should not be a prerequisite for an enjoyable time. Thanks to the evolution of wine making methods and a growing demand from health-conscious people, there is now a wide variety of non-alcoholic, or low-alcohol sparkling wines that allow everyone to enjoy themselves and participate in the festivities without missing out on the taste and aromatic complexity of wine.
---
How is non-alcoholic wine made?
Before getting to the heart of the matter, it is necessary to clarify a few things: the terms "non-alcoholic sparkling wine" and "alcohol-free sparkling wine" are used to refer to wines that have undergone a dealcoholization process. They are therefore wines that are initially alcoholic, from which most of the alcohol has been removed. Their alcohol concentration is generally between 0 and 0.5%, so a small amount of alcohol may still be present in the bottle. On the other hand, these are very small quantities, which can even be found in certain fruit juices, supposedly without alcohol, which have continued their fermentation in the bottle!
There are 3 main methods to produce wine without alcohol or with very low alcohol concentration:
Reverse osmosis: this method of dealcoholization consists in separating the alcohol from other residues by extracting a mixture of water, alcohol and other elements, called permeate, and by eliminating the alcohol from this liquid before reintroducing it into the wine.
Vacuum evaporation: the winemaker eliminates the alcohol from the wine by heating it to a low temperature, which allows the alcohol to evaporate while preserving the wine's aromatic qualities.
Spinning Cone Column: using the principle of vacuum evaporation in a thin layer by rotating metal cones, this treatment takes place in two stages, so that the wine's aromas can be reintroduced at the end of the process.
Another method consists in skipping fermentation in order to avoid the formation of alcohol in the grape juice. In this case, it's difficult to talk about wine, since the presence of alcohol resulting from fermentation is an integral part of what defines one.
Non-alcoholic sparkling wines
If alcohol isn't the life of the party, bubbles definitely are! And the technical progress of the last few years has made it possible to create sparkling "wines" without alcohol or with very low doses of alcohol and endowed with all the gustatory and aromatic qualities that one can look for in a wine.
B&G Sparkling Alcohol Removed
Made exclusively from Muscat grapes, B&G Sparkling Alcohol Removed is a radiant yellow color with golden hues and all the aromatic characteristics of Muscat grapes, with floral and fruity notes. On the palate, it offers such balance and complexity that one would almost forget the absence of alcohol. A perfect wine for a festive and healthy aperitif, that will bring freshness, elegance and cheerfulness to those whose glasses it fills.
Veuve du Vernay Alcohol Removed
The pleasure of bubbles without restrictions? Well, it's possible! What this classic drink by Veuve du Vernay does not hold in alcohol, it holds in taste! Under its shimmering blue coat, a limpid robe with golden reflections is revealed. A visual pleasure that is not unlike the olfactory pleasure that accompanies it: on the nose, it is a real country stroll that awaits you, with intoxicating spring floral notes. On the palate, no need for alcohol to bring out its light, fruity notes, which will go wonderfully with desserts or simply to toast the simple pleasures of life. And as if this wasn't enough, Veuve du Vernay Alcohol Removed is suitable for vegans!
---
Non-alcoholic champagnes
Before recommending what is improperly called non-alcoholic champagnes, it should be clarified that there is no such thing as non-alcoholic sparkling wines, let alone non-alcoholic champagnes. Indeed, as mentioned above, alcohol is inherent to the concept of wine, and protected appellations can only be used if specific criteria -including those related to alcoholic fermentation and alcohol levels- are met.
You can keep looking for a long time, but you won't find any bottle explicitly labeled "alcohol-free Champagne".[2] On the other hand, there are de-alcoholized sparkling wines that use "winemaking" methods and grape varieties similar to those used for champagne, resulting in a flavored sparkling beverage with notes that recall those of champagne in a very convincing way.
If you are looking for a non-alcoholic sparkling wine close to champagne, you should look for wines :
that have undergone de-alcoholization, as opposed to no fermentation
that have been fermented using the traditional method
made from pinot noir, meunier, and/or chardonnay, which are the main grape varieties used to make champagne.
Comments
Notice
: Trying to access array offset on value of type bool in
/home/veuveduvyv/www/blog_detail.php
on line
204

Notice: Trying to access array offset on value of type bool in /home/veuveduvyv/www/blog_detail.php on line 206

---
Notice
: Trying to access array offset on value of type bool in
/home/veuveduvyv/www/blog_detail.php
on line
204

Notice: Trying to access array offset on value of type bool in /home/veuveduvyv/www/blog_detail.php on line 206

---
Notice
: Trying to access array offset on value of type bool in
/home/veuveduvyv/www/blog_detail.php
on line
204

Notice: Trying to access array offset on value of type bool in /home/veuveduvyv/www/blog_detail.php on line 206

---
Notice
: Trying to access array offset on value of type bool in
/home/veuveduvyv/www/blog_detail.php
on line
204

Notice: Trying to access array offset on value of type bool in /home/veuveduvyv/www/blog_detail.php on line 206

---
Notice
: Trying to access array offset on value of type bool in
/home/veuveduvyv/www/blog_detail.php
on line
204

Notice: Trying to access array offset on value of type bool in /home/veuveduvyv/www/blog_detail.php on line 206